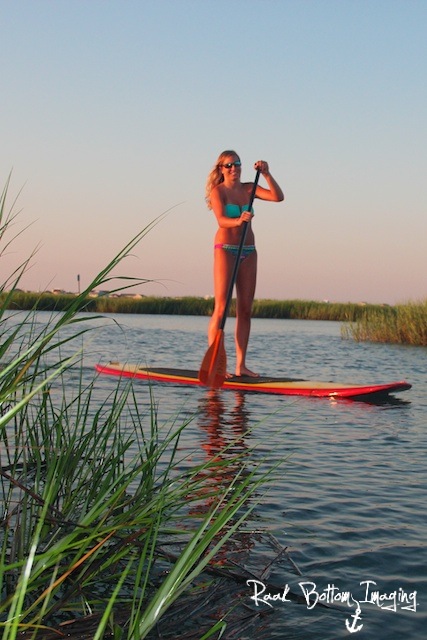 What to Expect
Try Stand Up Paddle board rentals in the Myrtle Beach Murrells Inlet area  It's an awesome activity which has gained a lot of attention in the last few years. It's both enjoyable and a great way to stay healthy and fit! It's also not as difficult as it may look. All Paddleboards are already on the dock. Drop in the water and Go!
No Reservations Required!
Rentals are first come first served. Don't worry, we have lots of boards!
What to Bring:
Bathing Suit
Sunscreen
Sun Protective Clothing (ie. Sun Shirt)
Towels
Rates
$25 for 1st hour $15 for any additional hour
Free parking, restrooms, showers, & changing rooms on site
Large groups and families welcomed
Free water shoes/boots available for use while paddle boarding
It is recommended that guests wear swimming attire. You will get wet!! Guests should be prepared to fall off, as this does happen. Guests should be physically able to pull themselves back up on the paddle board. All guests are required to use water shoes or boots while paddle boarding! We do not want you to cut your feet if you fall off!  These boots are available to use at no additional charge for each of our paddle board guests.   Please note that to participate, guests must be a minimum of 12 years of age and not exceed 250 pounds. Guests will be required to sign a waiver to participate.
***Note: Women who are pregnant may not participate. Guest with heart, lung, or back problems may not participate. Guest who have been drinking alcohol or under the influence of drugs may not participate***
Guests should consider their physical fitness level and medical history when determining whether this ride is appropriate. Guests with cardiac conditions, asthma, diabetes, epilepsy, other heart or respiratory conditions and/ or previous back or neck injury or any other medical condition should take particular caution when selecting this activity. Guests who have concerns should consult with their personal physician before engaging in any activity that may be strenuous for them.
Paddleboard FAQs