Meet the captains, crew and instructors aboard the Scuba Express!
---
 Andrew – Master Captain & PADI Staff Instructor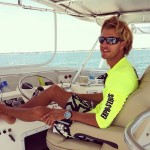 Andrew first joined the Scuba Express Dive Team in 2007 as an intern while finishing his Marine Science Degree at Coastal Carolina University.  While working at the shop he has started outreach programs with local area schools, gyms, universities, and public safety operations.  With two brief hiatus from the shop, Andrew was able to work aboard a 164 ft luxury mega yacht, My Girl, touring the South Pacific, and also spent time working with Sea Saba in the Dutch Caribbean and St Thomas Diving Club USVI.  Andrew plays many roles at the dive shop including: gear technician, kayak guide, surf instructor, boat captain, and assists with sales/marketing behind the counter.  Andrew teaches many specialties including, reef fish ID, underwater photography, underwater videography, and many more!  Check out his underwater photography and yacht support website to preview some of his published photographic work, or keep up to date with his underwater adventures.
---
 Jonathan – Master Captain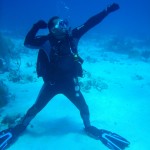 Jonathan is from Charlotte NC and  loves to be on the water! He is also co-owner of the business so you will not see him on the boat "Scuba Express" every day, but he will be aboard from time to time helping the operation run smoothly and lending a hand when needed! Jonathan oversees all the boats, crews, Captains, and mechanics here at Express Watersports. He loves the Scuba Express, a Newton 46 dive boat, and he is also the Captain on our Ocean pro 31 Inspected parasail boat, "Parasail Express." He may also just be along for the ride as the Captain of the boat, Dive Master, helping with students, setting chain, or working the back deck. You will always see him at the dock, on the boat, in the pool, or in the office.
---
Gary – PADI Master Instructor & Dive Master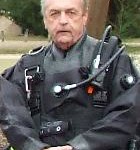 Gary is from Maine & retired to Georgetown, South Carolina in 2006. Gary has been diving since the original double hose regulators were out in the Sea Hunt days! Gary now teaches  PADI  multiple specialty classes: Wreck, Deep, Night diver, Nitrox, & Digital Underwater Photography, Project Aware Coral Reef, Care for children w/AED, Peak Performance Buoyancy, Drysuit, Full Face mask, Emergency Oxygen Provider, Equipment Specialist, Search and Recovery, Underwater navigator, and Public Safety Diver Instructor. Gary loves to be on the water & teaching new students how to scuba dive. Gary can also be seen traveling to many great dive destinations.
---
Chelsey – PADI Instructor & Dive Master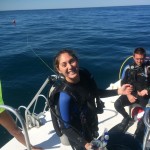 Originally from Minnesota, Chelsey grew up going to Florida where her passion for marine life began at a young age. She has  worked at multiple aquariums and marine labs. Chelsey has gained  many years of experience with marine science education, field research, sea turtle nest monitoring, and data collection. She began at Express as an intern through Coastal Carolina University in 2014 and has worked her way up to divemaster. Chelsey can also be found in the shop behind the desk or servicing gear. Chelsey is always eager to expand her knowledge of marine science and conservation and is excited to share her passion with others. In 2015 Chelsey traveled to Florida and received her instructor certification making her an even more valuable member on our team!
---
 Chris – PADI Instructor & Dive Master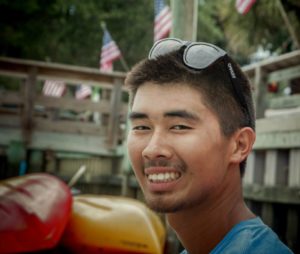 Chris is one of our newest instructors here at Express Watersports. Chris started out as a Dive intern while going to school at CCU. Chris worked his way up to Dive master and later PADI OWSI Instructor. Chris is an avid Fisherman and can always be seen in he inlet Crabbing or fishing or diving the jetties for Flounder. Chris has also learned to do hydro testing of tanks and work on Scuba gear.
---
Capt. Willam A. Krebs III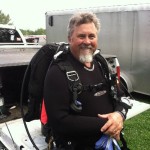 Since 2002, Bill has been an instructor in all facets of the diving community. He has been teaching recreational diving to all age groups, which included working closely with the Boy Scouts of America to prepare their scouts for Sea Base. Bill's technical diving instruction also began in 2002, for the more advanced divers. Bill has successfully educated and safely certified over 500 divers. Bill has worked closely with dive shops in Maryland, Pennsylvania, New Jersey, Delaware, and Virginia. His experience and professional reputation has led him to be the lead dive instructor for both Ocean City Maryland Fire Department and Millville Delaware Volunteer Fire Department's very active rescue dive teams. Bill enjoyed being the technical dive lead, for 4 consecutive years, at the Inner Space Dive Event in Grand Cayman. While in Grand Cayman, Bill was responsible for the planning and execution of daily dives in excess of 300 fsw.
Bill's rebreather training came directly from SDS owner, Michael Fowler, who is also the author of the TDI Closed Circuit Inspiration/Evolution Rebreather Course. Bill has some notable closed circuit rebreather students that include divers Richie Kohler (Discovery Channel Deep Sea Detectives) and Brad Nolan (Editor of Dive Chronical Magazine). Bill has logged over 2,000 decompression dives all over the world.
Aside from passing along his knowledge and skills in diving, Bill enjoys spearfishing and underwater photography. Prior to moving to South Carolina, Bill and his wife, Jill, who is also a PADI Divemaster, ran a successful SCUBA training school from Northern Maryland.
---
Anthony –  PADI Dive Master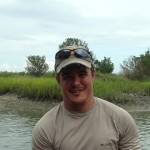 Anthony began his diving career in an East Tennessee rock quarry 15 years ago and fell in love with scuba diving. Since then he has logged dives in the Atlantic, Caribbean, and Gulf of Mexico. After graduating from college and moving to Myrtle Beach in 2004, Anthony began his teaching career with Horry County Schools and has been able to explore South Carolina's best dive sites. Since joining the Express Crew, he has advanced from Dive Master to Assistant Instructor and continues to work toward becoming an Open Water Instructor. Anthony loves diving and the mix of tranquility and adventure it brings. He has a passion for the ocean, diving, learning, teaching, and having fun.
---
Nick – PADI Dive Master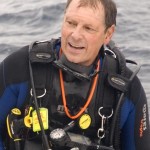 Originally from Pennsylvania, Nick got certified as a diver on the island of Sardinia while living in Rome, Italy.  His career with the U.S. Department of State took him around the world where he was able to dive at some of the best dive locations in the world.  Upon retiring, he moved to Myrtle Beach and continued his PADI education at Express Watersports becoming a Master Scuba Diver and an Assistant Instructor.  You'll find him on our dive boat during the summer months helping people get ready for their dives and conducting tours of our many wreck sites.  Nick is also an accomplished professional photographer and has written a number of books.
---
Jenna – PADI Dive Master

Originally from Wisconsin, Jenna moved here to escape the cold and snow. She got certified in 2014 and started out as a Dive Intern while going to school at Coastal Carolina University. Jenna worked her way up to Dive Master and later to PADI Assistant Instructor and continues to work towards becoming an Open Water Instructor. You can find Jenna out on the dive boat during the summer giving tours of the many dive sites or conducting Discover Scuba Diving in our on-site pool.
---
 Travis – Master Captain & PADI Dive Master