Scuba Diving Internship Program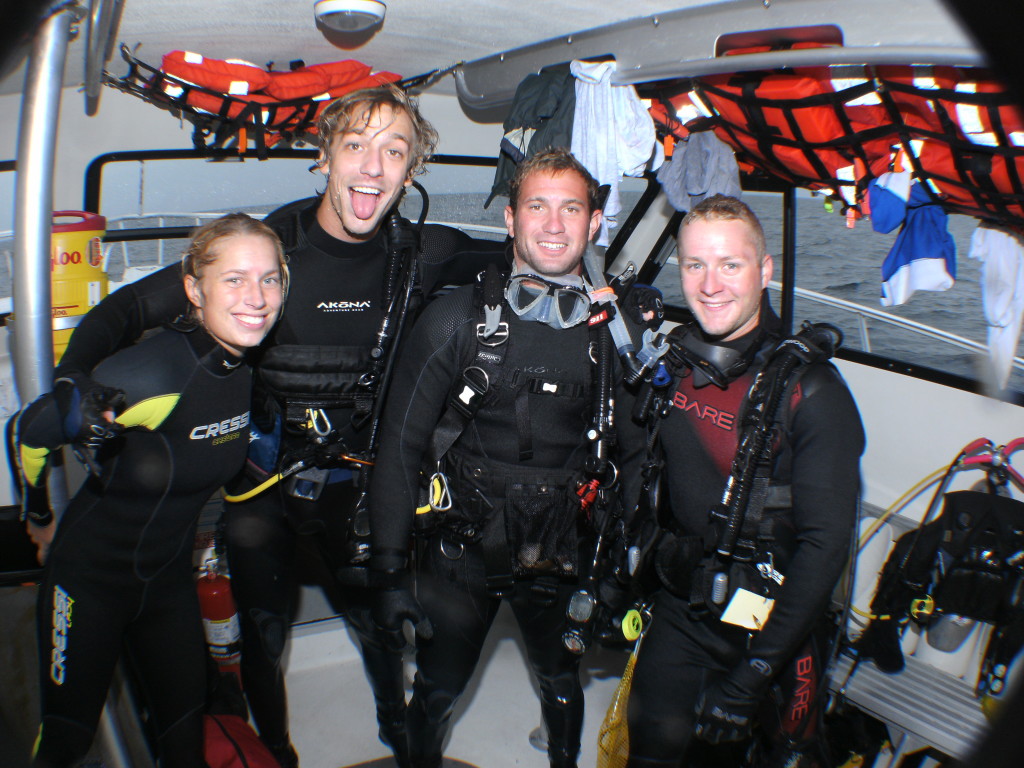 Dive Internships
We accept a limited number of Dive Interns every summer. These are unpaid internships mainly aimed at Marine Science majors from Coastal Carolina University. We do, however, welcome applicants that are not in school, but would like to help out on the boats from time to time!
*** All Interns Must be a certified Diver and working towards Rescue Diver certification***
Duties:
The duties of the internship include but are not limited to:
Loading and unloading of the dive boat
Washing the boat upon our arrival back to the dock
Preparing the boat for departure
You will also be given certain tasks on the boat to assist dive-masters and instructors with divers. Help students and divers in and out of water and with equipment.
What You Get in Return:
Interns are allowed to dive for free on the boat that they are working
Free rental gear for the dive which includes a tank. Interns may dive during the surface interval (1) tank
Discounts for dive gear at the dive shop
Special rates on dive classes and specialty courses
Sea Time on the D/V Scuba Express for those seeking to get a Captains license
Learning  the ins and outs of a working PADI 5 Star Dive Center which may include tank filling and dive equipment repair
Applicants need to fill out an application with the Dive Center and return in person. We accept both males and females. We field a large amount of applications for interns and we only have a limited number of spots each year.
Are you a Coastal student? Be sure to check out the CCU Aqua League – the one and only scuba diving club at Coastal Carolina University!