Myrtle Beach Jet Ski Rentals & Eco Tours

Jet Ski Rentals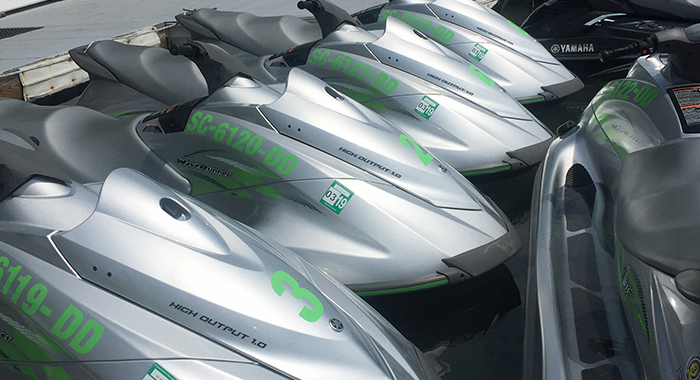 What to Expect:
What better way to cruise the Myrtle Beach area in Murrells Inlet than from a jet ski! Jet Ski Express, at Express Watersports offers top-of-the-line jet skis for your safety (and fun!). A jet ski Ranger, or guide, will accompany each group to ensure safety, but freedom is given to responsible riders within a large designated riding area. Ride with the best in Myrtle Beach jet ski rentals!
Highlights:
All new jet skis for 2016-2017
Hourly Rentals
Our riding area is the Inlet and/or open ocean for the largest riding area
Look for dolphins, sea turtles and other oceanic life
During the Spring and Fall FREE WETSUIT RENTALS with every ride
Fresh water showers to rinse off after your ride
Bathrooms and Changing Rooms to change into dry clothes after your trip
Our jet ski Ranger and staff are trained in CPR First/AID and drug tested
Rangers carry VHF Radios & first aid kits for constant contact and safety
Trips depart every hour: 7am – 7pm
Guest weight must not be over 250 lbs or 350 lbs combined
Free Parking area No hassle Parking
Jet Ski Rentals
Jet Ski Eco Tours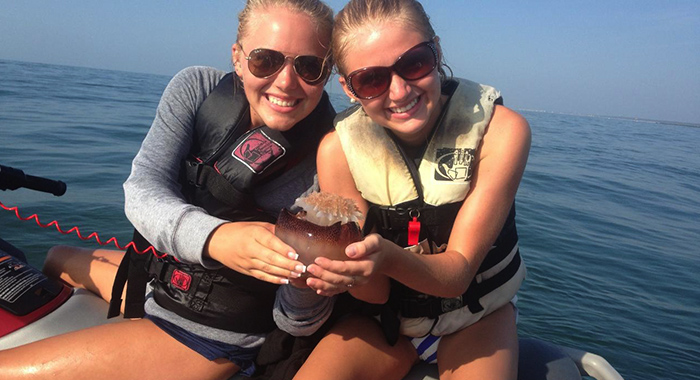 What to Expect:
Enjoy a Jet Ski Eco Tour with one of our jet ski guides. Our guides will lead our guests through the Inlet as we pass million dollar homes and make our way out into the Atlantic Ocean. We will look for dolphins, sea turtles, and other aquatic life! This tour is different than all of our boat tours, because it gets guests so much closer to the action since they are so much closer to the water! We will ride by and check out Huntington Beach State park area and show guests Atalya Castle! Our guides keep in close contact with our other boats! If we get a tip on dolphin or sea turtle action we will go right to the area! Each trip is different and somewhat customizable, as some guests and groups prefer one or more things!!
Highlights:
Tour Millionaire Row
See Huntington Beach State Park & Atalya Castle
Look for dolphins, sea turtles, and other aquatic life up close
This tour is for experienced riders!
Private Tours are available. Please call!
Free Parking No hassle Parking
Arrive: 7:00am Depart: 7:30am Return: 9:00am
Jet Ski Eco Tours
Buy a Gift Certificate!
Important Note!
All reservations must arrive 30 minutes before departure time so that we may check your group in. A full charge will occur for any reservations that do not show up for the reserved departure time! If you need to change or cancel your reservation, you must call 24 hours before your departure/rental, or you will be charged. We welcome walk-ups but reservations are suggested. All renters must have valid photo ID and a major credit card Visa/Master card that matches the reservation. Credit card we are holding and charging the reservations must match with photo ID the reservation made online or in person. NO SKIS WILL BE RENTED WITHOUT VERIFICATION!!!!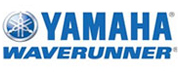 Safety is our #1 Goal.  We want you to have fun but in a safe manner.
Jet Ski Photo Gallery
Invalid Displayed Gallery
What to Bring
Photo I.D.'s for All Adults 16+
One Credit Card Per Reservation
Towel
Sunscreen
Bathing Suit
Sun Protective Clothing (ie. Sun Shirt)
Gratuities Customary
Guest requirements!
Must be a minimum of 18 years of age to sign rental agreement or have someone 18 and older sign for them. ID required. No one under 16 can drive a ski! South Carolina Law requires life jacket, which will be provided and must be worn at all times while underway!
Guest weight must not exceed 250 lbs. Combined weight not to exceed 450 lbs. Requirements/Rules:
Renter(s) is/are responsible for any and all damage, repair and labor costs.
All renters and passengers must sign a rental agreement, release of liability, and waiver forms. Express Watersports/Parasail Express/Murrells Inlet Watersports LLC reserve the right to deny rentals to persons not qualified or experienced enough for certain rentals.
All renters must have valid photo ID and a major credit card Visa/Mastercard.
Disclaimer:
You will get wet! Guests may even fall off. Guest should be physically able to pull themselves back up on the jet ski. Our Jet Ski Guide/Ranger will give a full briefing & will assist customers if there having trouble getting back on a jet ski!
It is recommended that guests wear swimming attire .
Please note that to participate, guests must be a minimum of 5 years of age and not exceed 250 pounds. Guests will be required to sign a waiver to participate.
***Note: Women who are pregnant may not participate. Guest with heart,lung or back problems may not participate. Guest who have been drinking alcohol or under the influence of drugs may not participate***
Guests should consider their physical fitness level and medical history when determining whether this ride is appropriate.  Guests with cardiac conditions, asthma, diabetes, epilepsy, other heart or respiratory conditions and/ or previous back or neck injury or any other medical condition should take particular caution when selecting this activity.  Guests who have concerns should consult with their personal physician before engaging in any activity that may be strenuous for them.
Jet Ski FAQs